I have worked as a lawyer for the Innu Nation in Labrador for almost 30 years.
As a result, I have had the privilege of getting to know the Innu people, learning their history and culture, and gaining first-hand knowledge of the injustices they have faced.
In these decades, many Innu elders have passed on without seeing justice done for the damage they suffered because of the Churchill Falls project.
As you have heard today from the Grand Chief, Deputy Grand Chief and Innu elders on the video clip, the traditional Innu way of life was destroyed in a large part of their traditional territory just over 50 years ago, when thousands of square kilometres of their ancestral lands were flooded, and other land was affected.
This was due to the damming of the Churchill River, and the construction of transmission corridors and access roads in Labrador, for the Upper Churchill Falls hydroelectric project.
The Smallwood Reservoir, as the flooded land is now known, covers 6,500 square kilometres. This is roughly 1,000 square kilometres larger than the area of Prince Edward Island.
For thousands of years, the Innu Nation lived, hunted and trapped on this land, and were also buried there. In legal terms, they have aboriginal title to these lands. It is their land.
The flooding submerged many areas of cultural, historical, and spiritual significance.
It caused irreparable damage to the ecosystems, traditions, and livelihood of the Innu people.
Once again, as the previous speakers have stressed, the damming of the river was done without advance warning, without consultation, and, still to this day, without compensation from Hydro-Québec.
The bill is fifty years past due.
Hydro-Québec played an essential role in the construction of the Churchill Falls project.

To put it simply: Without Hydro-Québec, there would be no Churchill Falls project.
They provided guarantees that financiers required in order to undertake the multi-billion dollar construction contract. In 1969, they signed a long-term contract to buy virtually all the power and energy from it up until 2041. And they had to build major new transmission lines in Québec in order to accept all that electricity.
Were it not for Hydro-Québec, this damage would never have been done to Innu land.
As a member of the Innu Nation's legal team, I wish to highlight some of the key elements of our case.
Firstly, under Canadian law, no one is allowed to steal land from someone else.
But, that's exactly what Hydro-Québec has gotten away with for the past 50 years, by flooding and using Innu land without permission.
Secondly, Hydro-Québec has made tens of billions of dollars by taking the power from Churchill Falls and selling it to Vermont, Massachusetts, New York and other US states, and the Innu have received nothing from Hydro-Québec to compensate them.
Some may be wondering why the Innu are launching this court case in the middle of a pandemic, and more than 50 years after it was built?
First, the ability to sue a corporation, not the Crown, for damages to aboriginal rights and title has only very recently been accepted by the courts.
Second, the Government of Canada and countless inquiries have called all Canadians to participate in reconciliation, and Hydro-Québec needs to be part of that.
Reparations and restitution for harms done is part of reconciliation with indigenous peoples in Canada, whose rights have been trampled, whether through the residential school system imposed on them or the theft of their lands in order to reap profit for corporations.
Hydro-Québec is continuing to profit from this project but has still made no attempt to compensate the Innu people of Labrador for the harms done.
So, the Innu are taking them to court.
Also, now is the time to give effect to the United Nations Declaration on the Rights of Indigenous Peoples, including the right to free, prior and informed consent.
Free, prior and informed consent has to be retroactive as well as forward-looking.
Rather than going to court to get redress, the Innu preference was for a negotiated resolution with Hydro-Québec, to allow for relationship-building and solutions to impacts that go beyond money.
In 2011, the Innu Nation did negotiate the Upper Churchill Redress Agreement, part of the "New Dawn Agreement".
Under that Agreement, Newfoundland and Labrador's energy company, Nalcor Energy, agreed to provide some compensation for the damages caused by the Upper Churchill Falls project.
In contrast, over the years, the Innu leadership has, on several occasions, urged Hydro-Québec to engage in a dialogue.
But, clearly, our request has repeatedly been ignored.
Timing-wise, the Innu Nation is working hard to finally complete its treaty negotiations with Canada and the Province of Newfoundland and Labrador, and the end is in sight. A modern treaty, or a land claims agreement, as it is also called, would settle the Innu Nation's land claim in Labrador. They started negotiating it formally in the 1990s, so it has been a long time coming. That claim covers much of Labrador, including the areas damaged by this project.
Modern treaties do not provide compensation for past impacts on Innu lands for projects like this that infringe or interfere with their aboriginal rights. So the Innu Nation also need to resolve this major unsettled impact to their lands alongside completing the treaty.
They want to do this in order to honour the elders who have passed on, and those who are still living and who have still seen no restitution for this damage. They are also doing this for future generations of Innu, who will never get to enjoy this important area of their land that was destroyed.
So, today, the Innu Nation is asking the courts of Newfoundland and Labrador to provide a measure of justice for the damages done by Hydro-Québec to their land, their traditional harvesting rights, their culture, and their traditions.
The Innu Nation would, of course,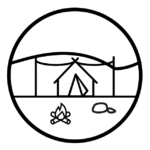 The Innu know the flooded reservoir lands will never be restored. And that is not what the Innu are seeking. They are simply asking for a fair share of the tremendous profits that Hydro-Québec is making as a result of the destruction of their lands.
It is difficult to establish a dollar amount of compensation to be asking for in court. What has been lost is priceless. But, in this case, there is no going back to fix what was lost. The only measure of justice that the courts can provide is a share of Hydro-Québec's profits.
Others have estimated that Hydro-Québec has already made up to 80 billion dollars from Churchill Falls – and that it stands to make up to 150 billion dollars when the power contract ends in 2041.
The Innu Nation is asking the court to return a fair share of the profits Hydro-Québec makes from the destruction of Innu lands. This will be at least 4 billion dollars, based on estimates.
This bill is fifty years past due. It's time to pay up.
– END –